Cross-sector services are selling so good that the demand for qualified employees is difficult to meet. That's why it is so hard to manage the positive order situation. To counteract the actual development and to recruit professionals at all levels we developed a 360 degrees online job campaign. It consists out of website, photographic works and moving image content for our Berlin-based client Zeitfracht group.
With the aim to advertise consistently on any platform we produced different types of moving image content from short social media teasers to detailed job interviews.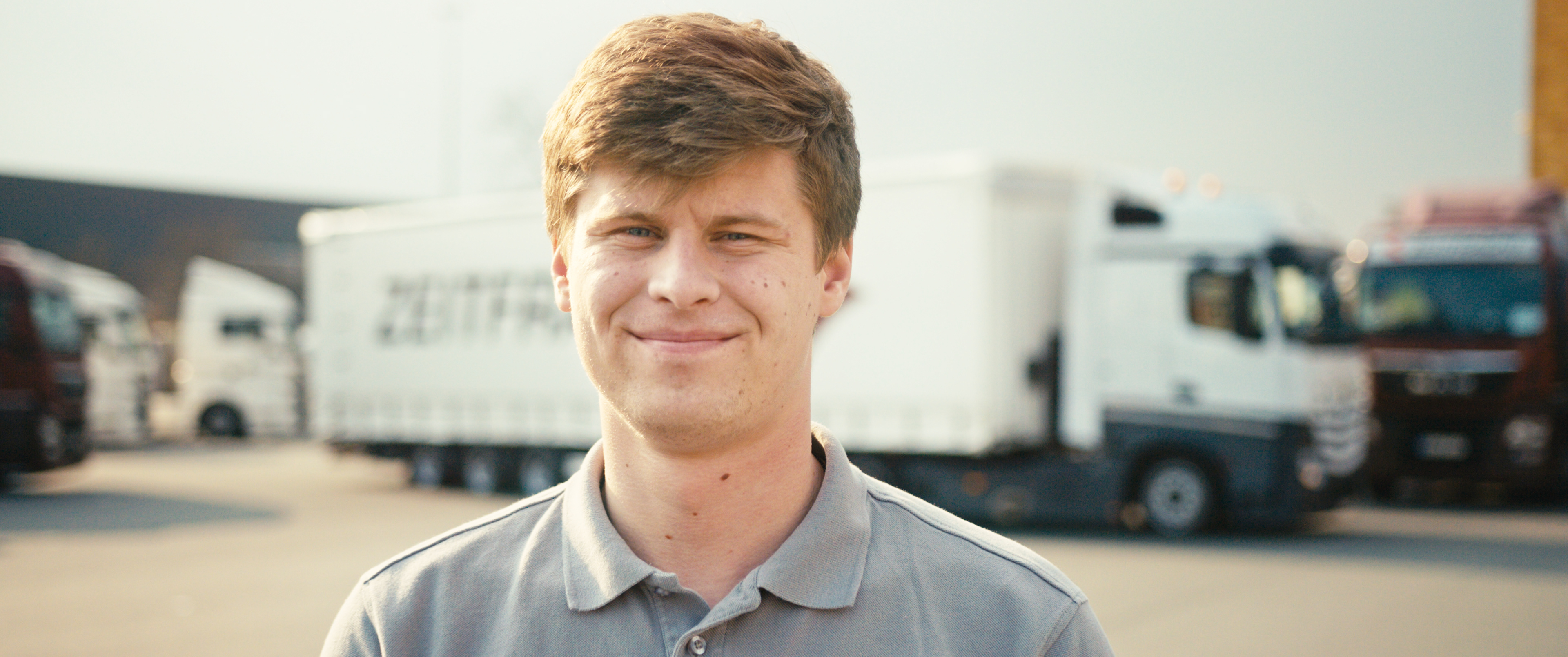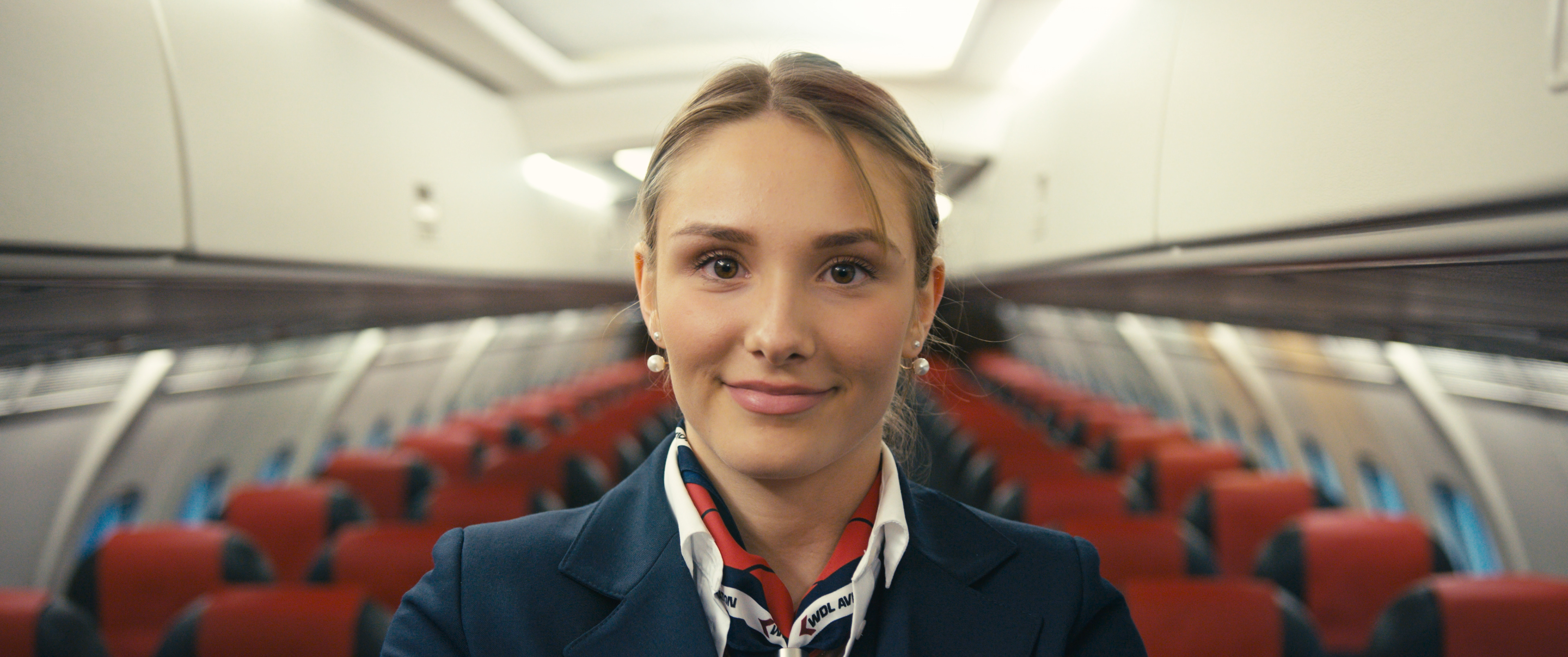 To attract attention of potential applicants we developed short teaser clips about the different job fields at Zeitfracht group for social media delivery / advertising /marketing.
The clips should lead interested applicants via impressive footage from the daily working routine to the campaign website. We included the hard facts as text animations to make the teaser an cinematic advertising material that works without sound as well.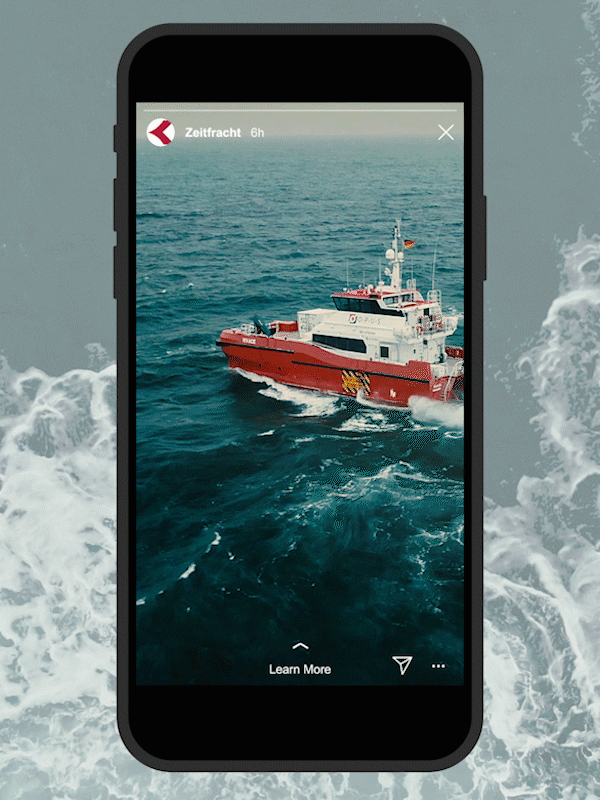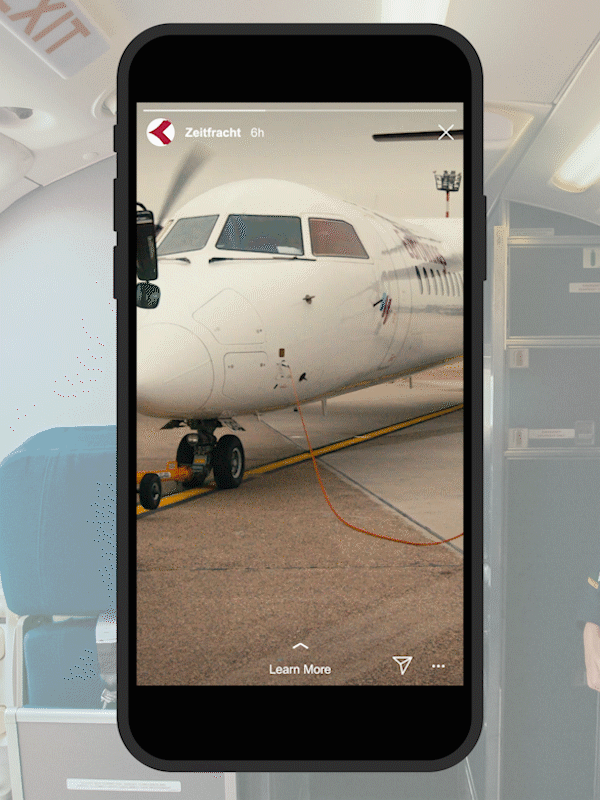 …w
orks as an assembly point for information in the campaign.
You can find a short version of the company`s image film to introduce the working world at Zeitfracht group. The detailed job interviews give more specific information about vacant job profiles.
Under the interview clips you can find a call to action button for a direct link to the application form for the chosen position.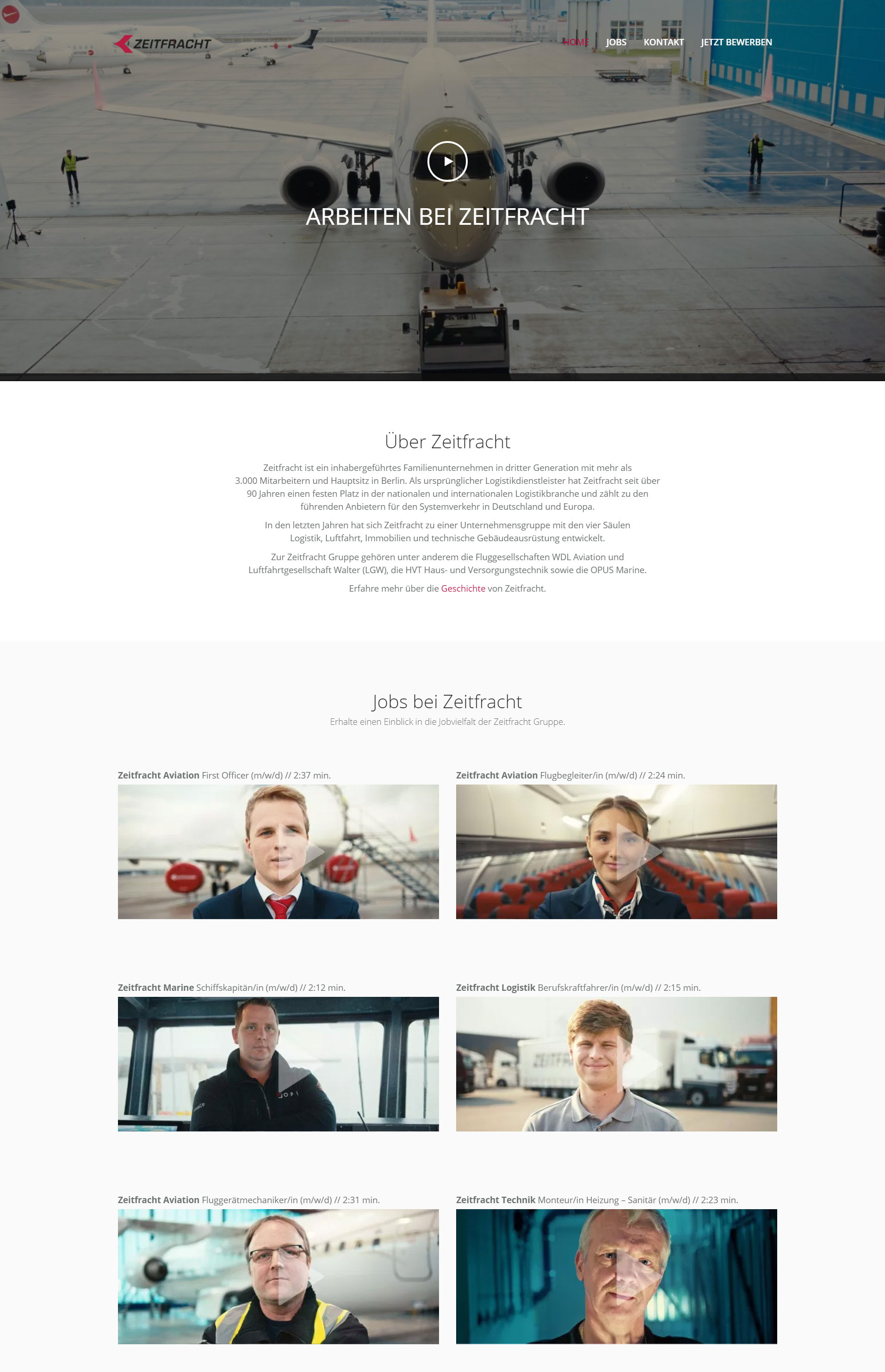 In this job-related filmed interview sessions with experienced experts the potential applicants get to know their future job routine on a more detailed level. Supported by cinematic shots the applicant can see what a job day looks like. There are also given more information about working atmosphere, place of work and challenges of the job profile.
It is a shortcut with two minute lengths but gives you as an applicant a good overview even in case you are a bit in a

rush
.